Engineering & Supplies
Controls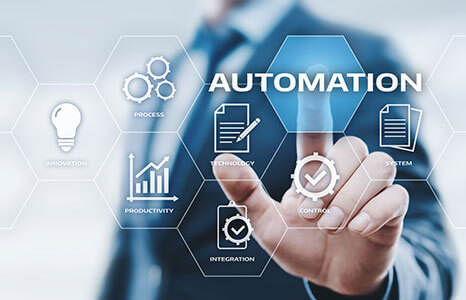 Based on Off-The-Shelf market Programmable Logic Controllers (PLCs), our Units and Plant control systems include local Manual and Auto/remote controls, HMI displays, pistol grips, power metering functions, synchronizing and operation modes pending on the specific application.
Designs are coordinated with customer's requirements which can be based on various automation platforms (Schneider, Allen Bradley, GE) and operating standards.
Our control systems are completely assembled/interconnected at the factory and tested in a real time environment to assure overall system's proper operation, reliability and performances. This complete testing minimizes commissioning time and alleviates associated risks.
Note that within the hydro industry, the design concept tends to vary from large to small hydro, where large hydro systems include more redundancies and segregated functions vs small hydro which more commonly integrates multiple functions into the same controller without redundancies (i.e.: unit PLC integrating the speed governor and mechanical protections, generator protection acting as synchronizer).
Unit Control
Provided the unit control is a critical component of operations, our modern system architecture is built with added reliability in mind. This involves the particular configuration of the PLC hardware, I/Os and logics, as well as implementing critical hardwired circuits that may act as a control backup in case of failure, or most commonly maintenance work.
Some hardwired circuits and control philosophies have been developed through decades of operation by utilities and are generally very efficient, safe and inexpensive to implement.
With the mindset to reduce operation downtime and particularly on large units, the potential failure of all signals and system components are considered. Upon failure of a given component, the system will always annunciate. However, the unit shall not necessarily stop on a control system failure (e.g.: an HMI, comm. fault, PLC hardware) provided it remains adequately protected by mechanical and electrical protections and in stable operation sustained by the speed governor and excitation systems.
(See case studies for further details)
The unit start/stop sequences and operation modes are clearly documented on Sequential Flow Chart (Grafcet) drawings and programmed accordingly.
Plant Controls
Although hydro generators are at the center of the facility operation, reliable plant controls are important to maintain a favorable production environment.
Champlain EP&C can design, supply, install and commission a complete system for a powerhouse according to the customer needs and plant configuration. Our portfolio of prior experience includes the following systems:
Water level / river flow control;
Units group controls;
Automatic Generation Control (AGC);
Remedial Action Schemes (RAS);
Substation control;
Fire Protection;
Station sump pump control and monitoring;
HVAC system integration;
Sluice gate control and monitoring;
Auxiliary MCCs interfacing;
Battery monitoring;
Oil / Water separators;
Sluice Gates / Spillway
Water spilling is a normal operation within a power generation complex. To support effects caused by peaking production and confidently face heavy periods of rain or freshet spring thaw, Champlain EP&C can provide rugged systems for dependable water level control:
Gate hoist control and instrumentation
Gate and guide heater for reliable operation during winter
Public warning system for safe spilling operation
PLC and relay logic control for gate and heating operation
Interfacing with plant PLC with integrated communications
Electrical building to house all control panel inside a controlled environment
Segregation of 600Vac circuits from control voltages for enhanced safety
Electrical distribution for 600V / 208V / 120V systems
Protections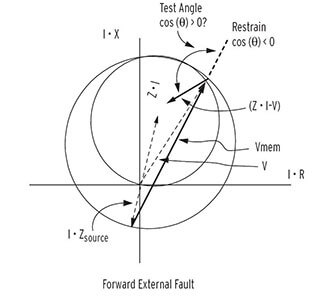 Champlain EP&C understands the importance of a reliable, selective, fast yet simple protection system.
Our design engineers are familiar with market compliance requirements, they also have significant "hands on" experience and a good understanding of operations and maintenance challenges.
Based on this foundation and through close collaboration with your technical personnel during the project execution, our experts will provide you with a well-documented protection system that you can depend on and that is easy to maintain.
Our expertise includes the following key elements:
Short-circuit, coordination, arc flash and relay settings studies
Generator, Transformer and Line Protection scheme designs
Testing and commissioning services
NERC PRC compliance
Each system is designed with consideration for operations and maintenance requirements and includes the following standard features:
Physical segregation of 'A' and 'B' multifunction relays and circuits
Generator mechanical protections integrated within protection relays (independent of unit PLC) including unit unloading before breaker trip through Low Forward Power mechanism.
FT switches on all AC / DC signals for easy equipment isolation / maintenance
Dedicated "Test" Blocking Switch for injection testing of protection elements
Utility-grade auxiliary tripping relays with Master Trip Blocking Switch
Breaker Trip Module and Trip Coil Monitoring
SCADA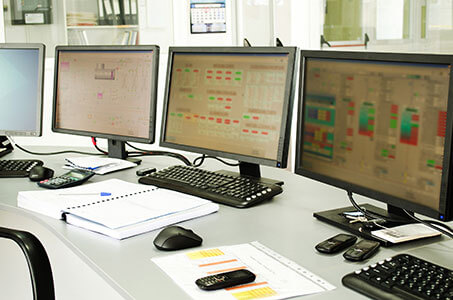 As the master Human Interface of the automation system, SCADA systems are developed with several considerations in mind from non-proprietary application software, servers, networking devices and communication gateways. The different components are integrated on a network architecture based on DNP3 protocol to ensure high data integrity.
Based on the project requirement, Champlain EP&C can take care of all details associated with the integration of a complete plant or simple equipment upgrade into an existing SCADA system.
Cyber Security requirements are dealt on a case by case basis. Project conditions will mandate the extent of control measures deployment.
Speed Governors
In collaboration with established speed governor suppliers, Champlain EP&C Inc. provides integration services for every detail associated to your equipment upgrade. Whether you are making the transition from electromechanical to digital speed regulation or simply upgrading your aging digital system, our team of experts will make sure you get the most out of your investment by ensuring the product is properly integrated into the unit's systems and performs according to market compliance requirements.
Our services include the following:
Replacement of system's instrumentation including sump, accumulator, servomotor and speed sensors
Pilot valve and interface with shut down solenoid
Overhaul of actuator valve and position feedback
Addition of kidney loop filtration
PLC based digital speed governor
Integration of governor controls into unit's controls and protection systems
Switchover plan, coordination and documentation
Commissioning test and return to service
Excitation Systems
In collaboration with established excitation system suppliers, Champlain EP&C Inc. can take care of every detail associated to your equipment upgrade. Whether you are making a significant transition from station original rotating equipment to full static excitation or simply upgrading your existing system, our team of experts will make sure you get the most out of your investment by ensuring the product is properly integrated and performs according to your expectations.
Our services include the following:
Replacement of static or pilot exciter with power transformer and cables
Refurbishment or removal from service of rotating main exciter
Integration of new exciter into unit's controls and protection systems
Switchover plan, coordination and documentation
Commissioning test and return to service
Instrumentation / Auxiliaries
Champlain EP&C can support the selection of the right instrumentation to monitor the unit and auxiliary systems with detailed considerations to mechanical and electrical system interfaces suiting overall system's requirements.
Our services include scope definition, design, supply and start-up for turbine, governor, generator and water level primary instrumentation. Our team can also help to assess the current installation, improve reliability and support standardization efforts across your different stations.
Whether as a control algorithm embedded into the unit PLC or as a separate panel with dedicated hardware, our team can ensure reliable control of the following auxiliary functions:
High Pressure Oil Injection systems (HPOIS)
Proportional and ON/OFF water cooler valves
Pneumatic and electrical louver actuation system
Oil Mist extraction system
Collector housing fans
Brake and jacking
Vibration system from all major suppliers
Headcover drainage
Penstock main inlet valve (MIV)
Station Services
From step-down transformer, diesel generator to battery bank sizing, our team will produce detailed load and short-circuit studies. By properly sizing your equipment and working with established suppliers, Champlain EP&C Inc. will ensure that your installation has sufficient capacity to accommodate present needs, safety requirements and future expansion.
Our range of services include:
Station services step down transformers
Automatic transfer switch
600VAC Motor Control Centers, distribution panels, 120/208VAC services
Station inverters and distribution
AC emergency load management
125VDC battery banks and distribution
Protection and transfer trips
Integration into station's controls and protection systems
Medium Voltage Equipment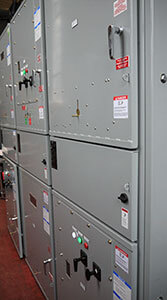 Based on power system configuration and key considerations such as generator and network characteristics, our team can produce the following studies to guide you in the selection of your medium voltage equipment:
Short-circuit study
Protection coordination study
Arc-flash study
Insulation coordination study
TRV study
Should your project mandate the replacement of aging equipment, our team will take care of every detail associated to the integration of this important equipment in your facility.
Champlain EP&C experts have been working for years with the different industry vendors and are familiar with their particular strengths and weaknesses. Our background allows us to deliver, install and commission the product that is best suited to your needs, whether it is a generator neutral grounding cabinet or arc-resistant switchgear.